The Italian government is to introduce a mandatory five-day quarantine for EU travellers over the Easter holidays, amid a third wave of infections in a number of countries.
Previously, only arrivals from outside the bloc had to self-isolate.
Tuesday's decision comes as new rules requiring all air passengers to Germany to provide a negative coronavirus test come into effect.
Germany remains under a partial lockdown but cases continue to rise.
Italy's new rules are expected to last until Monday and will cover the Easter weekend. In Liguria, in the north-west of the country, people have been banned from visiting their second homes or boats over the holiday to try to reduce the virus's spread.
On Tuesday, German Interior Minister Horst Seehofer announced that the country would increase checks on its land borders to ensure compliance with the new rules.
New Oxford-AstraZeneca suspensions
In a separate development on Tuesday, the city of Berlin announced it was halting the use of the Oxford-AstraZeneca jab for people under 60 as a "precaution" after 31 cases of blood clots were reported in Germany following vaccinations.
According to German news agency DPA, two hospitals in the capital had already stopped offering the vaccine to women under 55 because of the risk of blood clots.
The news comes after Canada's vaccine committee announced it would stop the use of Oxford-AstraZeneca jabs in people aged 55 and under, pending an investigation into the rare side effects.
The UK medicines regulator MHRA said earlier this month that the available evidence did not suggest that blood clots in veins were caused by the drug.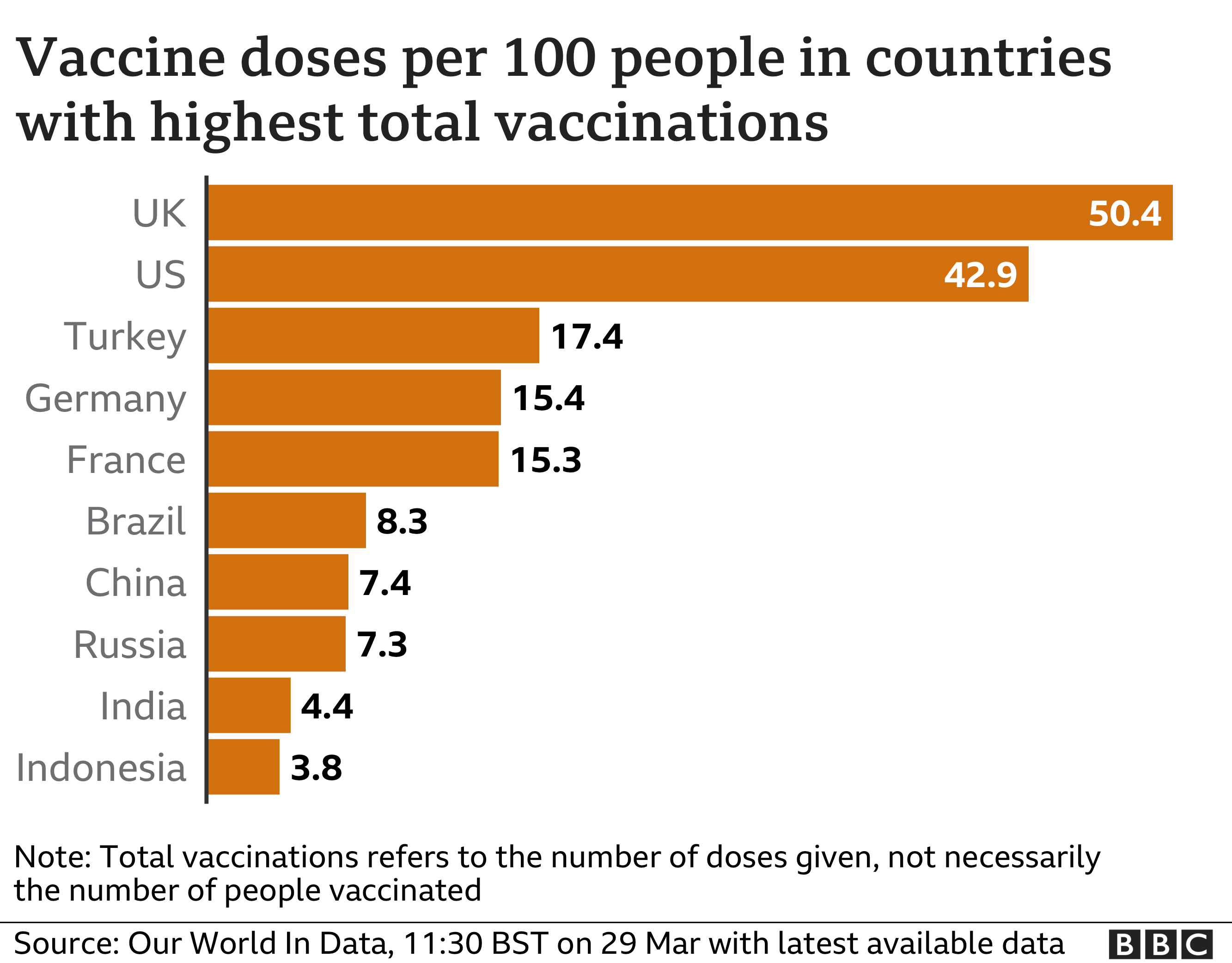 On Tuesday, Italian Prime Minister Mario Draghi and his wife Maria Serenella Cappello received their first doses of the Oxford-AstraZeneca vaccine, after the country resumed use of the jab.
The EU's rollout of its inoculation programme initially faced delays because of issues with deliveries and production but member states are now ramping up vaccinations. Mr Draghi has said vaccinations in Italy will increase to half a million a day in April.
Meanwhile, Sicily's health chief Ruggero Razza has resigned and several other officials have been placed under house arrest over allegations that the region doctored Covid-19 test and infection numbers to avoid a lockdown.
Carabinieri military police are investigating an alleged wiretap involving an official being told to "spread out a little" Covid-related deaths.
A number of areas of Italy have been designated as red zones and been placed under lockdown, but the whole country faces a three-day Easter lockdown from Saturday.
Other European travel restrictions
Since Sunday, passengers entering Germany from France have had to submit a negative test and remain in quarantine for 10 days, after German authorities designated the whole of the country a high-risk area.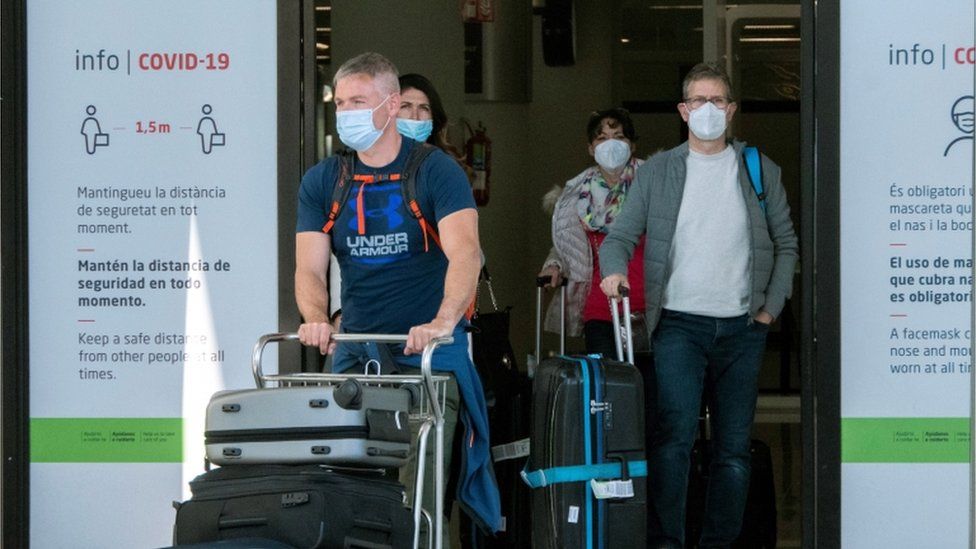 Germany's new rules have caused a headache for the thousands of German tourists who travelled to Majorca ahead of the Easter weekend, despite their government's advice to avoid foreign travel.
Spain has also changed its rules for certain countries, with people arriving from France by land requiring a negative Covid test.
However, the government in Spain has relaxed its restrictions to allow UK travellers to enter the country from Tuesday – although UK rules preventing travel abroad for tourism remain in place.